YOUR #1 PODCAST FOR RECRUITMENT & STAFFING ENTREPRENEURS, RECRUITERS, HR AND TALENT ACQUISITION PROFESSIONALS!
Learn The Business, Disrupt Staffing and Impact The Economy!
Click on the play button to listen to the StaffingStartup.tv podcast.
FOR EVERY STAFFING STARTUP
Conversations with Staffingpreneurs, Employers, Candidates, Vendors, Entrepreneurs, Angel Investors, and VCs.
The benefit of working with a Niche' Recruitment Staffing Agency can be summed up in two words…speed and quality. When we think of staffing and recruiting from a traditional perspective you think bodies in seats – anybody, right? Well, that's only natural when working with large staffing agencies because their workload is so large, they don't really have the time to build solid relationships with candidates nor do they have the time to really learn their market. Now, the new wave of recruiting and staffing is all about the niche'.
Here at Staffing Startup.tv, we celebrate relationship building, core market knowledge, strong networks – we celebrate the niche'.
on iTunes
on Google Play
on Spotify
on SoundCloud
on YouTube
on iHeart Radio
on STITCHER
on Spreaker
Pocket Casts
BE A GUEST
We'd love to have you as a guest on the show!
It's our goal and mission to highlight exceptional Staffingpreneurs, Hiring Managers, Entrepreneurs, professional job seekers, vendors, Angel Investors and VCs alike, who have strong thought leadership, good social media standing, some relationship with the recruitment, staffing and/or executive search industry, products or services among other great attributes. This platform was created for you and we want to share your voice! Click Here to Be A Guest!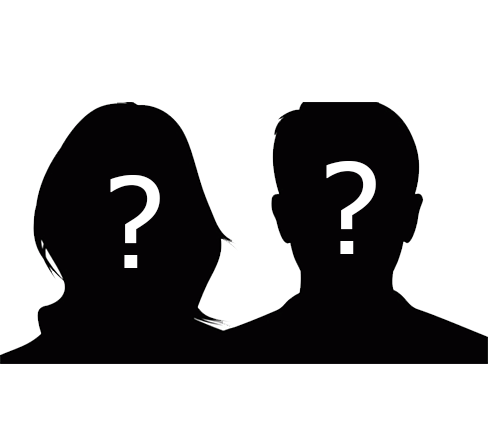 Dee Williams
Expert Recruitment and Staffing Trainer & Coach | Motivational Life Hacker | Staffingpreneur | Lover of ALL Things Good!
One of my favorite things to talk about in the whole wide world is recruiting and staffing. Now, what better place to have real live conversations about recruiting and staffing from a startup perspective? You don't have to search any longer…no for real…you're in the right place! Get your pen and pad out and start learning, laughing and growing! I'm so glad you're here! Get involved! This is for the WINNER in YOU!

STAFFINGSTARTUP.TV
Join conversations with owners of niche' recruitment & staffing agency businesses Staffingpreneurs:
LIVE INTERVIEWS
Special Guests
Tons of knowledge
Inspiration and much more!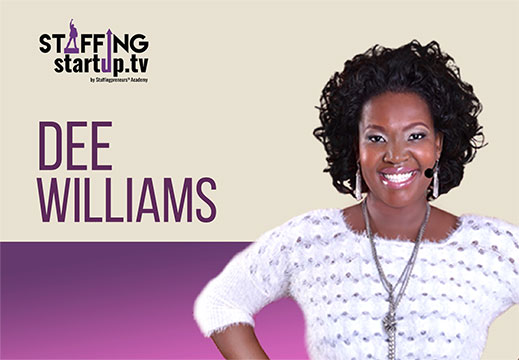 Episode 001:
THE ORIGIN OF STAFFINGSTARTUP.TV
During the first episode of StaffingStartup.tv, Host, Dee Williams will talk about the origin of StaffingStartup.tv, and how it can help you take your niche' recruitment and staffing business to the next level. Get in the know and don't forget to CATCH THE SHOW!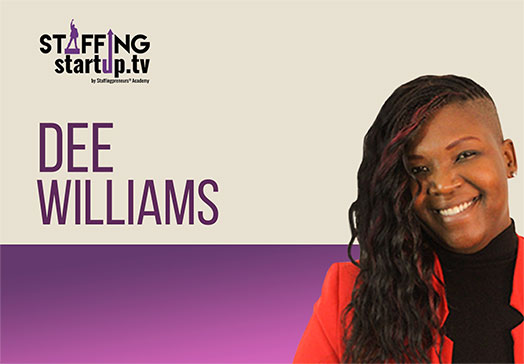 If you're a niche' staffing agency, you're playing this game with a HUGE advantage. During this episode, Dee will discuss the many advantages employers and candidates will gain when using a niche' recruitment and staffing agency, and some of the challenges that employers have experienced using the general and/or larger staffing agency.
We will have live special guests! Get in the know and don't forget to CATCH THE SHOW!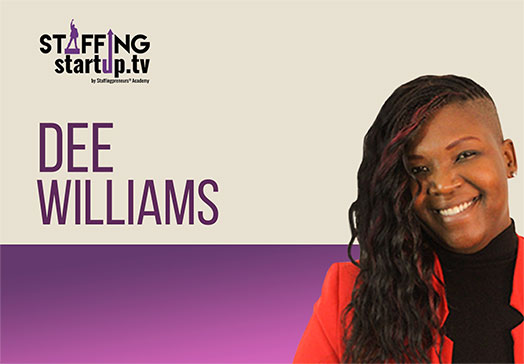 Episode 003:
SUPPORTING YOUR BEST CLIENTS: EMPLOYERS AND CANDIDATES | AIRS FRIDAY, JUNE 1ST!
When you start working in the recruitment and staffing business, understanding your client at the fundamental level is essential. And lucky for you, you have two types of clients, both bringing value to the business in different ways. During this podcast session, we will discuss who your core clients are and how you can best support them. Get in the know and don't forget to CATCH THE SHOW!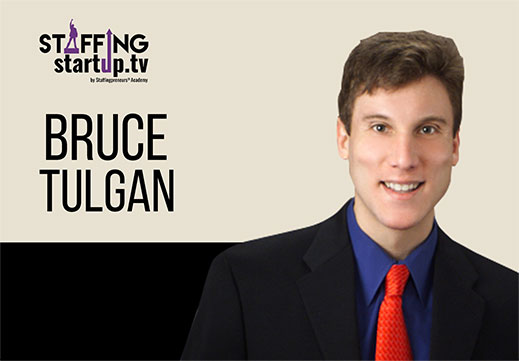 Episode 004:
THE TALENT WAR, MILLENNIAL SHIFT, & BUILDING HIGH-PERFORMANCE TEAMS | AIRS MONDAY, JUNE 4TH!
Author, Speaker, and Researcher Bruce Tulgan of Rainmaker Thinking talks with us today during this high-energy interview about the talent war, the millennial shift and building high-performance teams using a unique value proposition and hiring high-performers.
The mindset of the workforce is shifting and Bruce is going to give us insight on how we can ride the wave and stay ahead of the curve. Get ready to open your mindset about who you hire and how to retain the new workforce.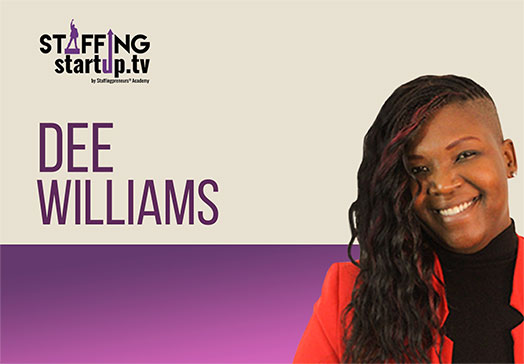 Episode 005:
WHAT'S YOUR TIME COMMITMENT? AIRS WEDNESDAY, JUNE 6TH!

During today's podcast, we're going to talk about time commitment to your niche' recruitment and staffing business.
I always get the question, "Can I start this business and work a full-time job and still be successful?" The big question today is, "How much time are you ready to and going to spend in the business?" Get in the know and don't forget to CATCH THE SHOW!
Episode 006:
THE GRIT OF STARTING-UP | AIRS FRIDAY, JUNE 18TH!
Jermaine Williamson, Founder and CEO of JLW Consulting stops by to talk about his startup journey of starting one of the leading Management Consulting firms in the DMV area which focuses on Strategic Business Advisory, Human Resources, Talent Acquisition, Talent Retention and Talent Development services.
If you're just starting your niche' recruitment and staffing business, this is one interview you don't want to miss.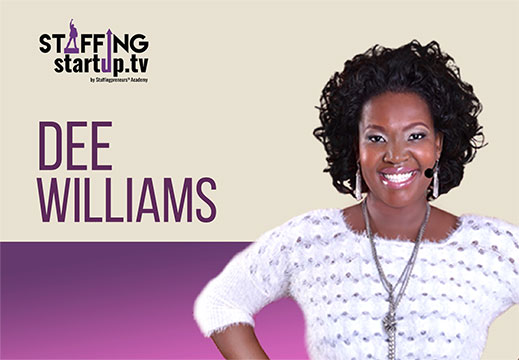 Episode 007:
WHEN'S THE LAST TIME YOU'VE DONE A COMPETITIVE SHAKEDOWN?
Whether you're looking to start a niche' recruitment and staffing business or you're currently running one, it's always a good idea to know what you're competition is up to so that you can clearly define what set's you apart.
This is a great way to increase your sales pipeline and show clients your value, and an even greater way for you to show your current clients just how valuable of a partner you truly are. Who are your top 5 competitors? That's what we're talking about during this podcast episode. Check it out now!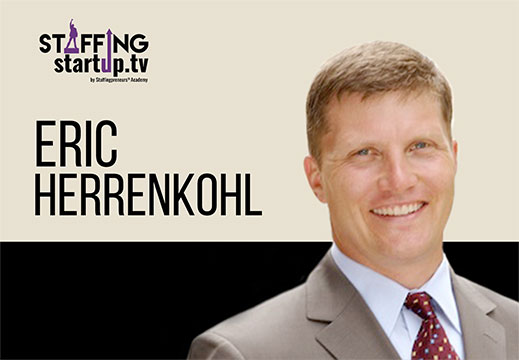 Bestselling Author on How To Hire A-Players, Eric Herrenkohl stopped by StaffingStartup.tv to talk about the value of niche' recruitment and staffing, his journey starting and running a consulting and retained executive search firm, as well as his book "How To Hire A-Players. In 2016, Recruiter.com named How to Hire A-Players one of the top 10 recruiting books of all time, and during this interview, you will find out why. Take a listen now!
SPECIAL GUEST INTERVIEWS
With Staffingpreneurs, Hiring Managers, Candidates, Entrepreneurs, Vendors, Investors and VCs
INDUSTRY NEWS COMMENTARY
Recruitment & staffing industry news including daily and weekly recaps and analysis.
INSPIRATION & MOTIVATION
Just the right energy needed to encourage thought and action. Be motivated!
GET LIVE UPDATES
No spam promise – only latest news and updates!
DIGITAL DOWNLOADS
Take your staffing startup idea to the next level with
digital products specifically tailored for you.
WHAT CLIENTS SAY
Dee is definitely someone worth aspiring to. Dee is a mentor to those around her, fosters leadership, creates self-confidence, and defines internal strength. Definitely worth the listen!

It was a privilege to be on the show. Dee made it so easy and so much fun! I was on the edge of my seat!

Fantastic tool, and well-suited for customers who want to manage all content in-house. We have seen increased website traffic and blog readership since using it, and the platform's ease-of-use to manage our website makes use of this software a no-brainer.

Lionel C.SuggsAuthor of The Air to The Stars

Bruce TulganVP Marketing at Footbook

Hellen LeeAccountant at Vell Inc.
LAUNCH YOUR STARTUP NOW!
Looking to start your own niche' recruiting & staffing agency business?