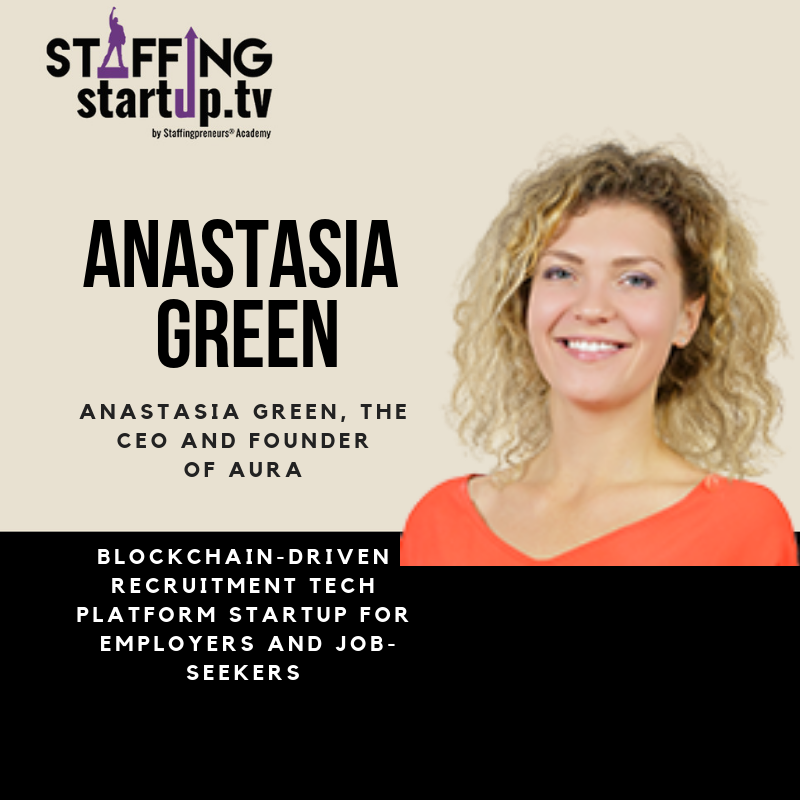 Anastasia Green, the CEO and founder of Aura, a blockchain-driven startup for employers and job-seekers, with HQ in San Francisco, stopped by StaffingStartup.tv to talk recruitment and HR tech. I'm not just talking about any tech. I'm talking Blockchain, Ai, and Crypto-currency. This dynamic woman in technology is using blockchain and artificial intelligence to disrupt the global hiring of tech talent in a decentralized way.
We talk the effects crypto-currency will play on the evolution of hiring in the Gig economy, payments for jobs, and so much more. Anastasia is flexing her feminine power in the tech space, and opening people's minds about how we hire using technology.
Are you ready to think differently about the way you hire? Then this podcast is for you!
Links From Today's Show:
Anastasia Green, https://www.anastasygreen.com/
Auracoins.io, https://www.auracoins.io/
*
*
*
Binkable, https://www.binkable.com/
Love Whelchel, https://www.linkedin.com/in/love-whelchel-5820617/
ClickFunnels: 14-Day Free Trial with this lInk, https://bit.ly/2RzmFa2
Patty McCord Book Powerful, http://pattymccord.com/book/