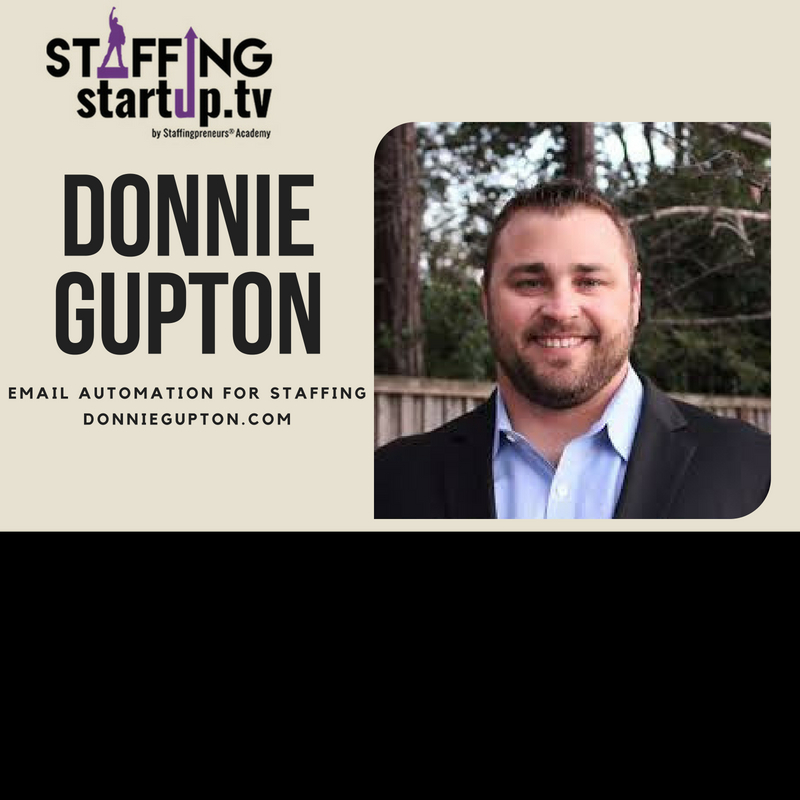 06 Aug

Donnie Gupton Interview Email Automation for Staffing

Today's guest, Donnie Gupton helps recruiters and staffing agencies execute a winning digital game-plan to grow their business, and today we're talking about inbound lead generation as a sales and business development production activity. The old school method of cold calling is going away and Donnie shows a more efficient way to connect with and engage with not just clients, but great talent as well. The goal is to get our clients to call our phone and Donnie is going to show us how. Take a listen.

Interested in working with Donnie? Click Here (http://donniegupton.com/) to learn more about Donnie Gupton today!